This is a giveaway to celebrate reaching 200 fans on my Peace, Love & Diapers page on facebook, found here...
http://www.facebook.com/pages/Peace-Love-Diapers-aka-Hippie-Heinys/172816996077191
Thank you so much to all of my awesome facebook fans! I appreciate your support and business. :) Now, to the fun stuff... the giveaway!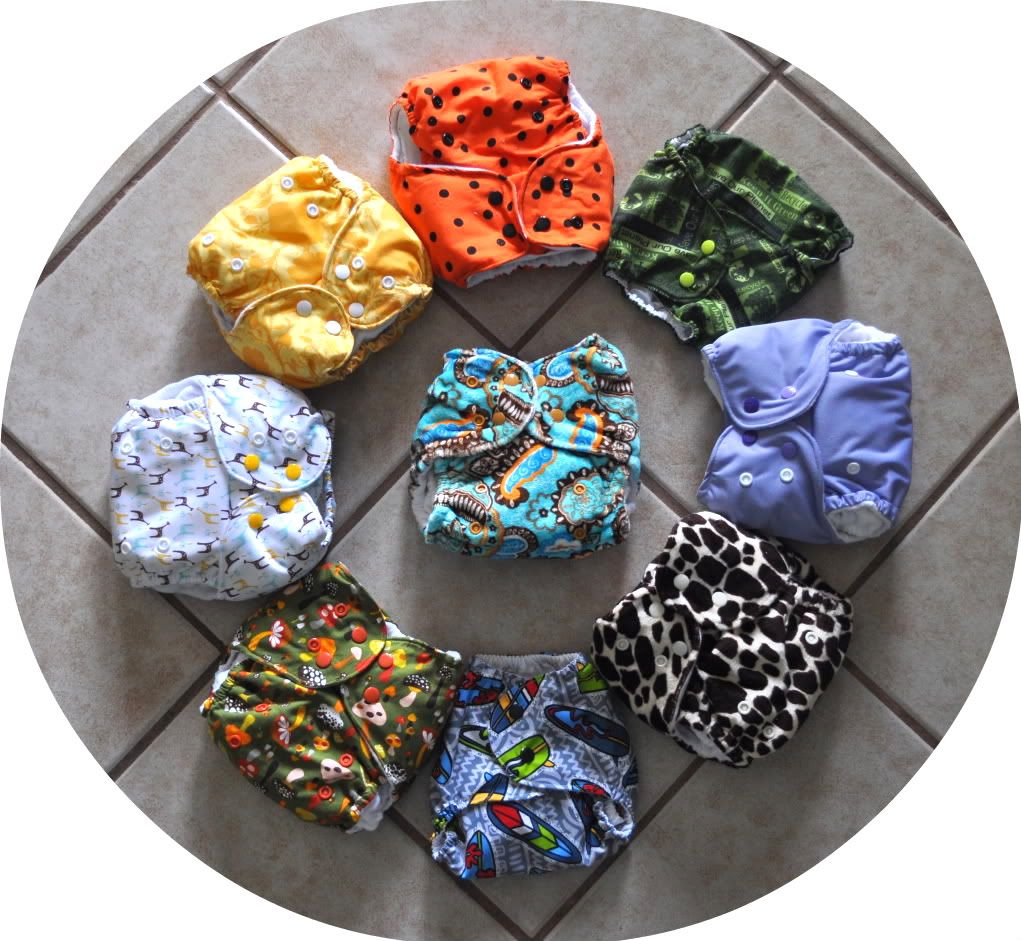 I will be giving away a One Size Diaper Cover and an Organic Hemp Fleece and Microfiber Terry Insert Set worth a total of $22.50!
(Winner will not receive this exact diaper... this is one I made my son for the 4th of July... just using it as an example.) Here's a set together, and ready to go on baby...
Here's an action shot too...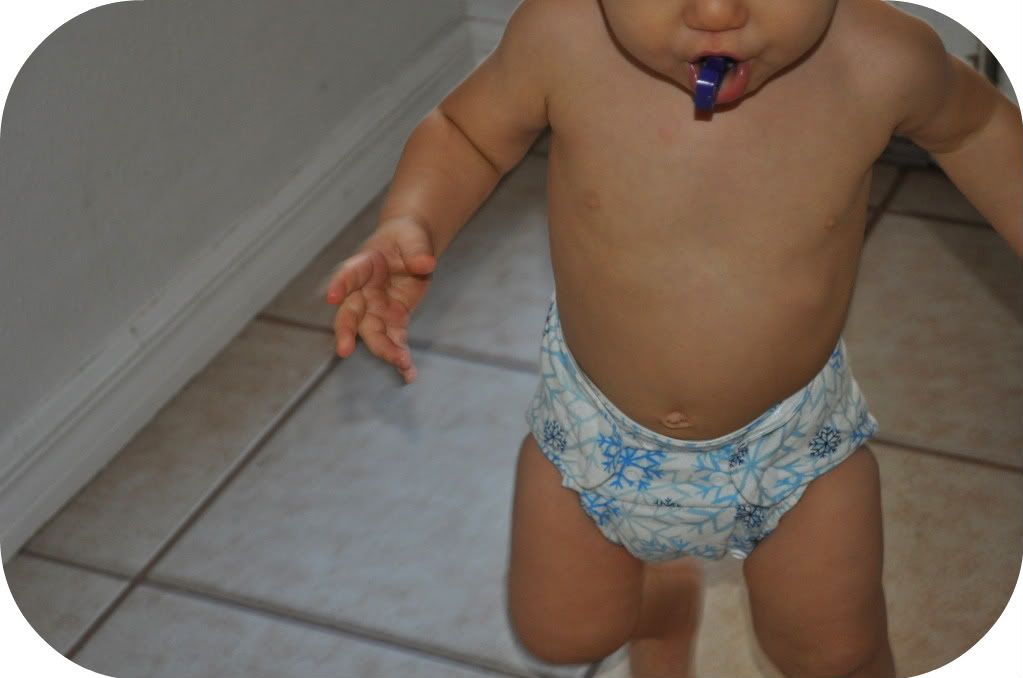 Now, I know some of you are thinking, "I hate microfiber!" Well, let me assure you, this is unlike any other insert you've ever used. The only thing touching your babies sweet soft skin is the organic hemp fleece. The microfiber terry is sandwiched in between 2 layers of hemp fleece. Why do this, you ask? Because both of these materials absorb in a different way. I've found the combination of both to be SUPER thirsty, as well as remaining very trim.
The insert set has 2 inserts, 1 med/lrg and 1 small. They snap together to provide 4 layers of hemp fleece and 2 layers of microfiber terry... a combination to keep even your heavy wetter dry! You can unsnap them and use them separately as well. For example, if you have a new baby, and you set the cover on the smallest setting, the med/lrg insert is not going to fit. You would unsnap the 2, and place the small insert into the diaper, and viola!
Here's a pic of the insert set, snapped together...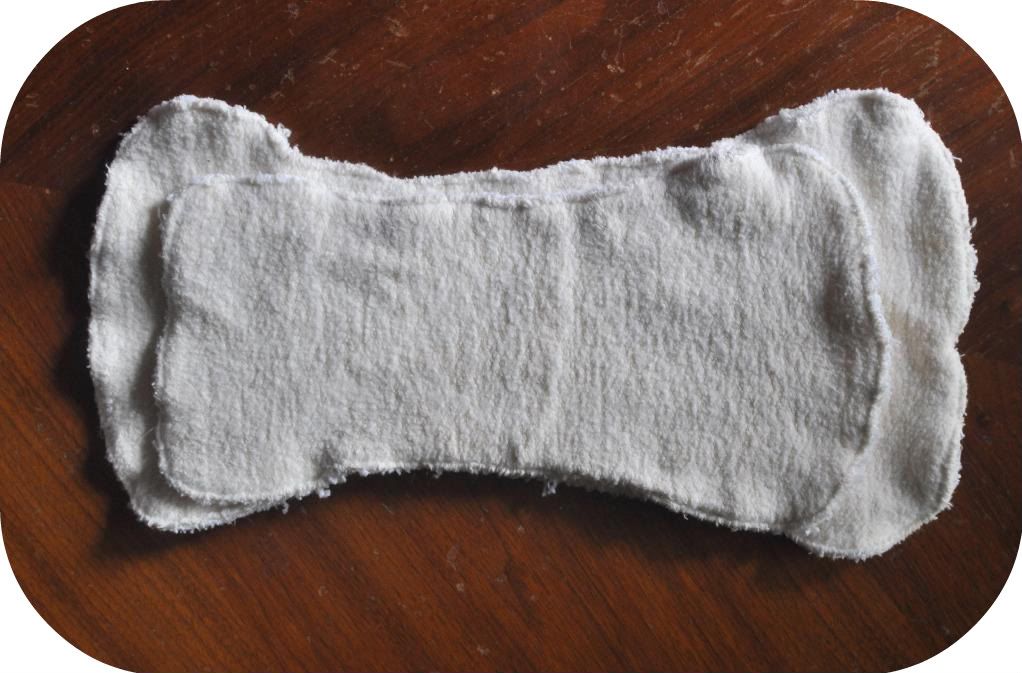 Here's the top insert folded up... you can see the soft fleece side is on the top, and the more flat side on the bottom.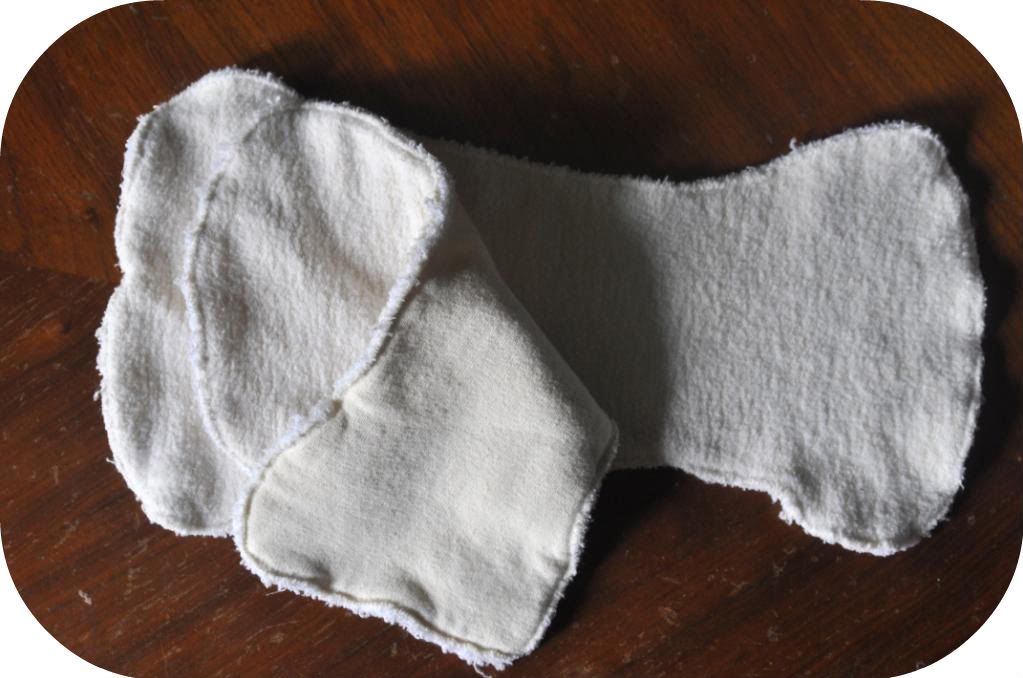 The cover is made of 2 layers. The outer layer will be the cotton print or color fabric, and the inner is made of white waterproof 1mil PUL. (You will let me know in the entries whether you want a boy, girl or gender neutral dipe, and whether you want a print or solid.)
Here's a picture of 2 of my sons one size covers. One is set at the largest setting, and one at the smallest. This should give you an idea of the size range. My OS covers fit most babies 10-35+ lbs.
The contest will open tonight, or tomorrow... however you look at it! ha 8/24/11 at 12:00 midnight.
On the 9th of September my baby boy, Sasha, will be 22 months old. I can't believe he's almost 2!!! To celebrate, the contest will be open until then. So, be sure to get your entries in before 9/9/11 at midnight!
Entry is easy peasy... just complete the 2 required entries in the rafflecopter form below, and you're entered. You can also choose to complete several other bonus entries to have a better shot at winning.