Come check out my new Little Pirate diaper... it even has matching Jolly Roger snaps! Arrrgggg!
You can view the listing here...
http://www.etsy.com/listing/61927220/little-pirate-os-pocket-diaper
I also got red and green Ooga snaps to match the Christmas Ooga Booga diaper... see?...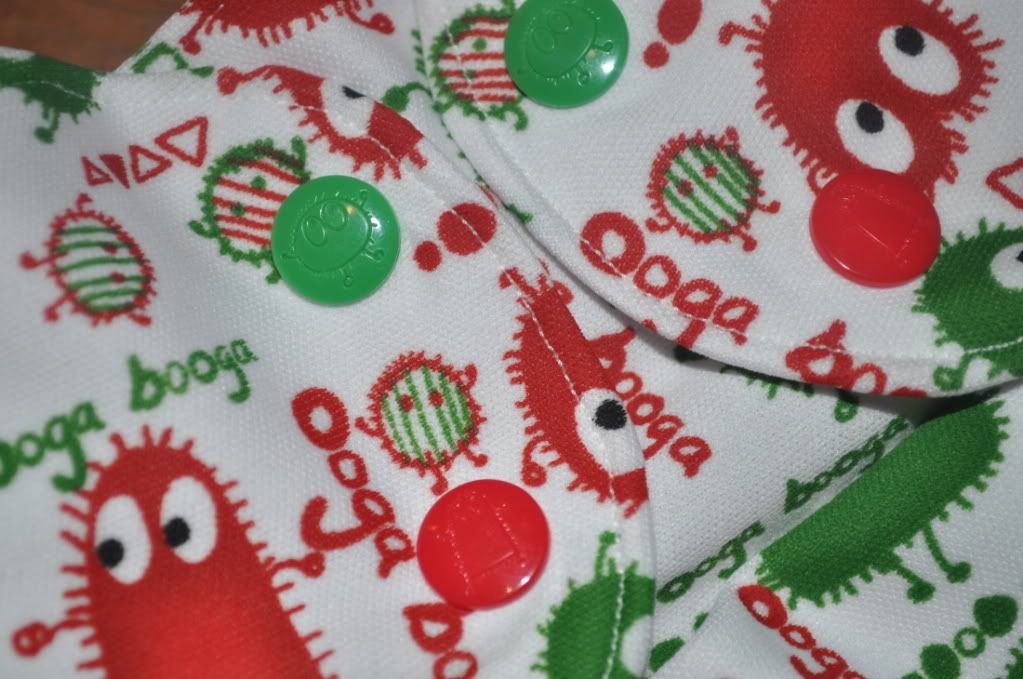 Hooray! I've ordered more Christmas Ooga PUL, and teal/green/brown Ooga PUL... plus a new print! Jolly Rogers! Yay! I'll get pics up as soon as it arrives. ;)
Thanks for all your continued support guys! Hope you're having a beautiful day!
~Amanda