Hope everyone had a fun, safe weekend with family and friends. I sure did, and I'm so thankful! Here are a some shots of Sasha enjoying himself in the back yard Sunday afternoon.
We started off with a homemade popsicle... Motts Medley Tropical Blend & V8 VFusion Peach Mango. Fruits and veggies all in one, and take my word for it, they were yummy! Next time I think I'll add some blueberries in too. ;)
Eating up the goodness...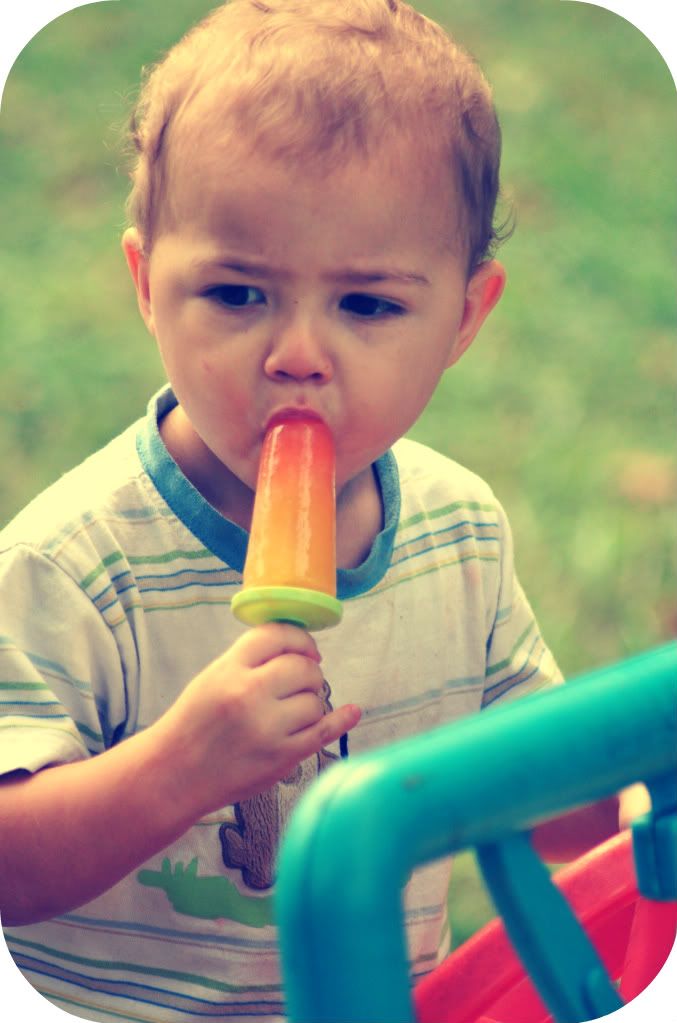 Waving at the neighbors. (They were outside cooling off in the pool)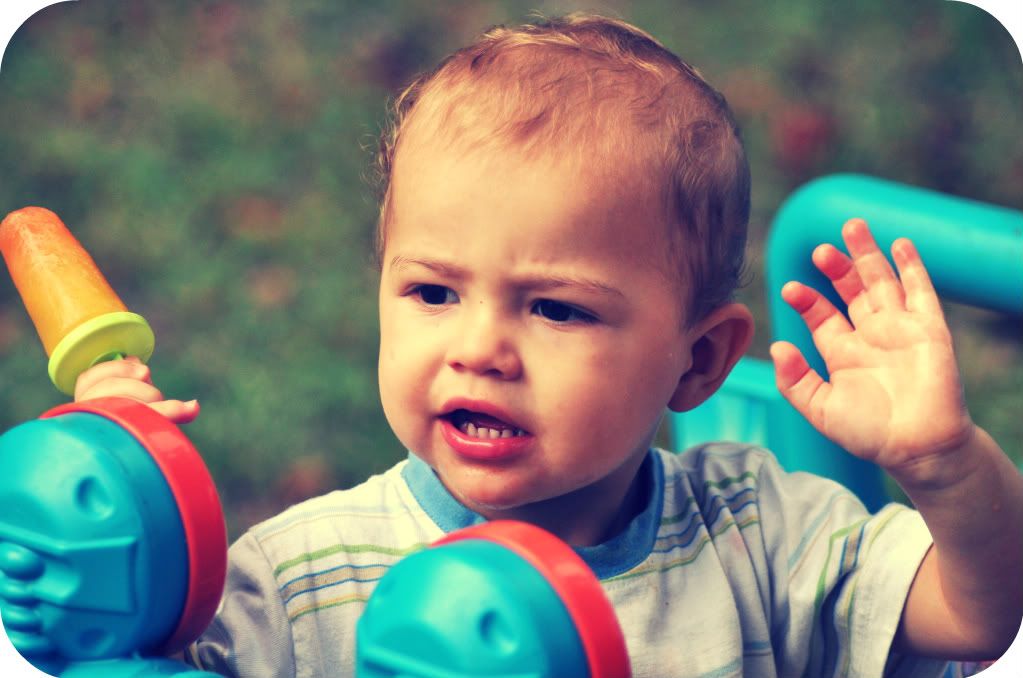 After Sasha got all sticky from his yummy popsicle, we had some fun with the water hose!
I don't think he quite expected this to happen... haha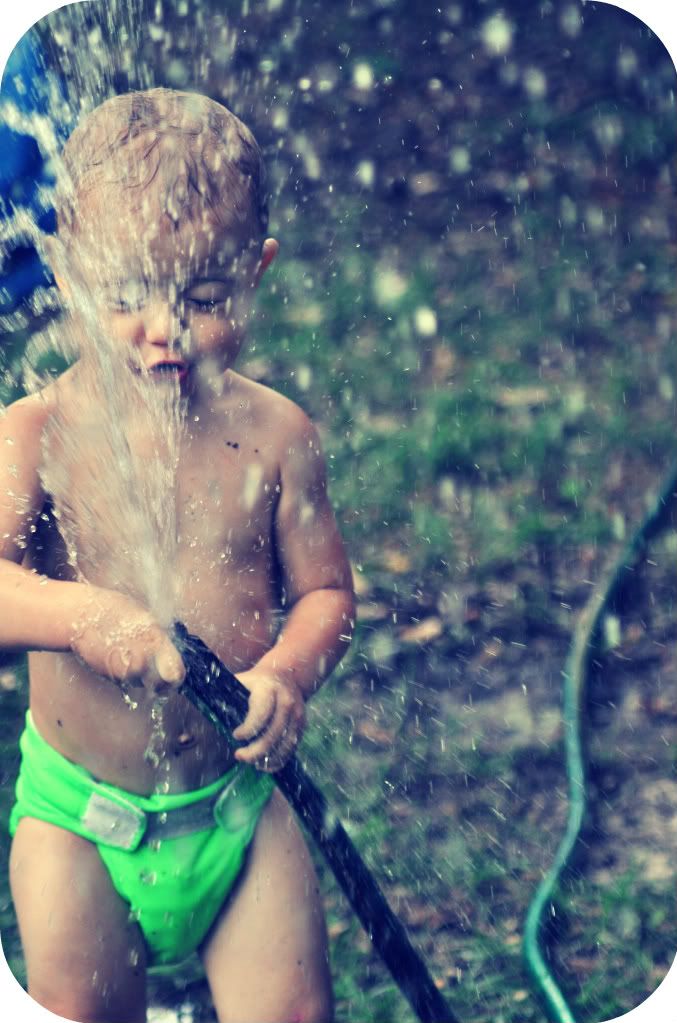 My little angelic face. <3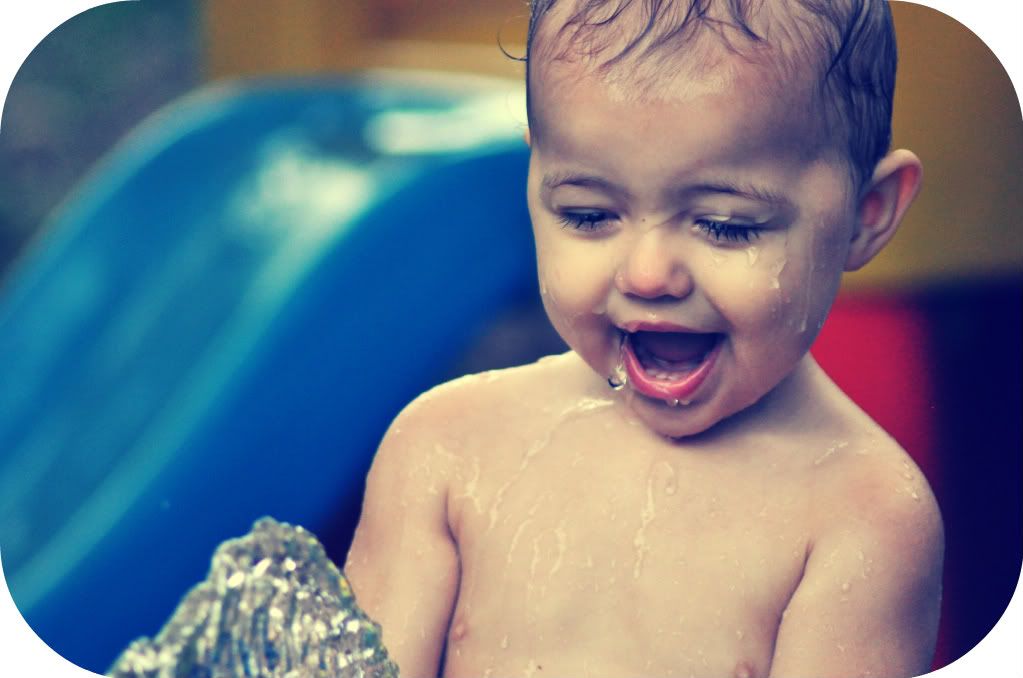 So, I figured out what he was doing here... trying to squirt me! I was squirting him by holding my thumb in the water, and that's why he kept sticking his thumb in. Silly boy! :)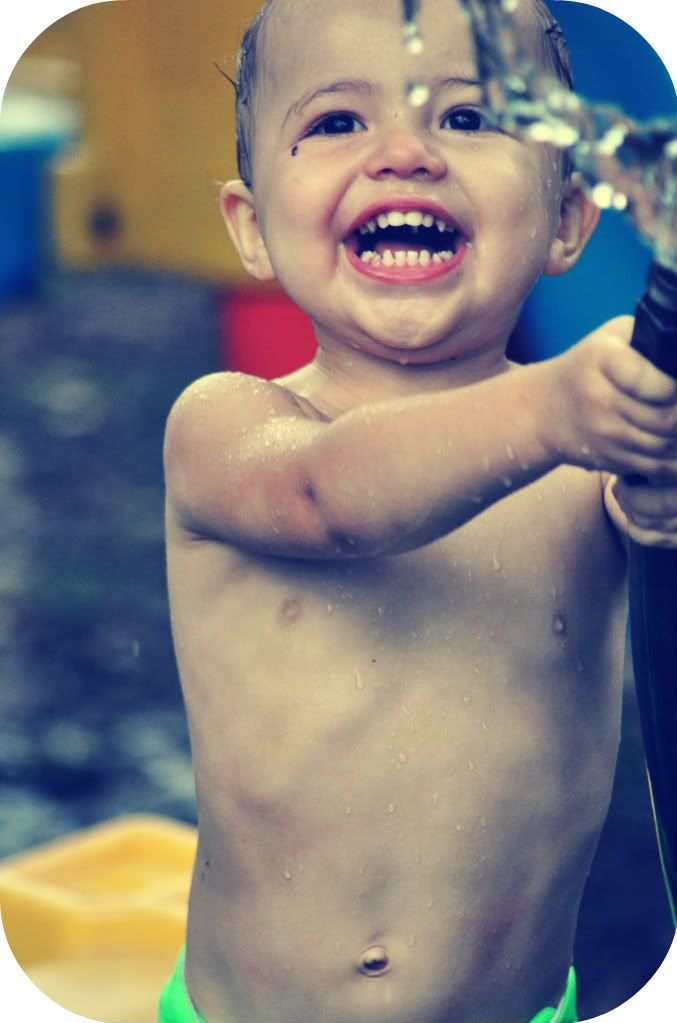 Making mud to squish his little toes in...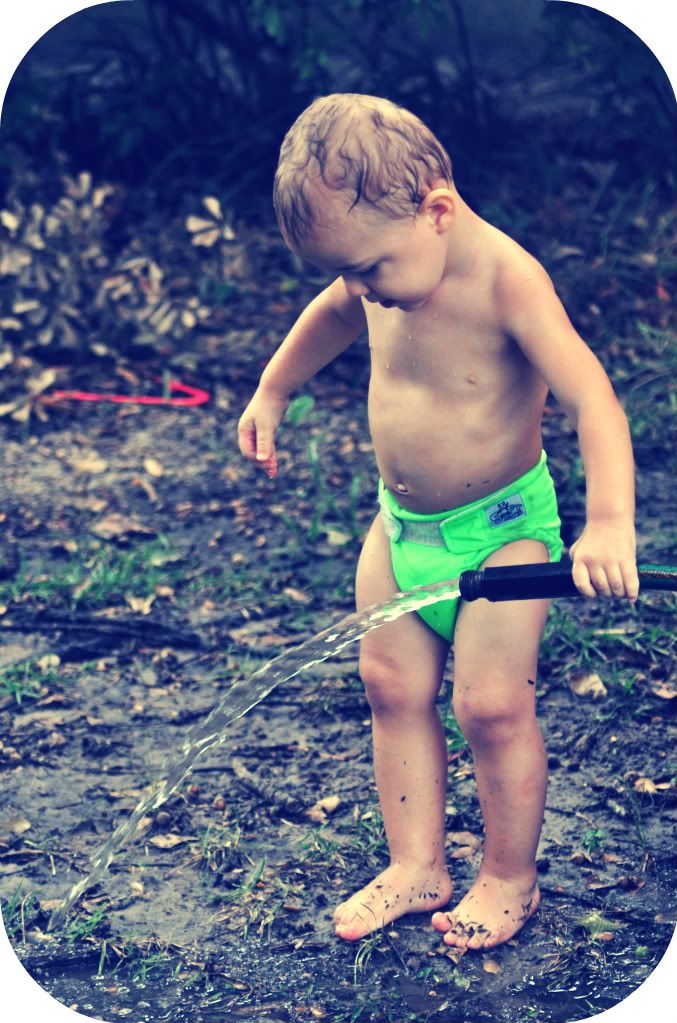 What a fun day with my favorite little boy!
Check back for tomorrow's post with pics from our Labor Day fun inside. (It was rainy out here) Plus a yummy recipe for a tasty tea... adult beverage! ;)