Our second awesome sponsor is Andrea, from Two Little Monkies. Andrea makes all sorts of fun, cute items for your little one. Here are some of my favs from her shop...
Toddler/Child Travel Neck Pillow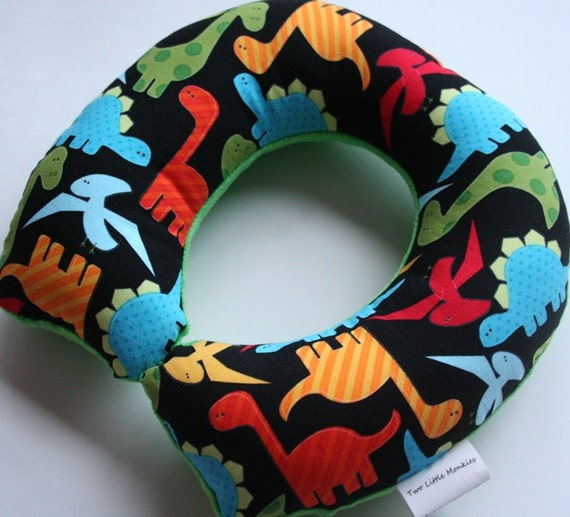 Crayon Caddy Roll Up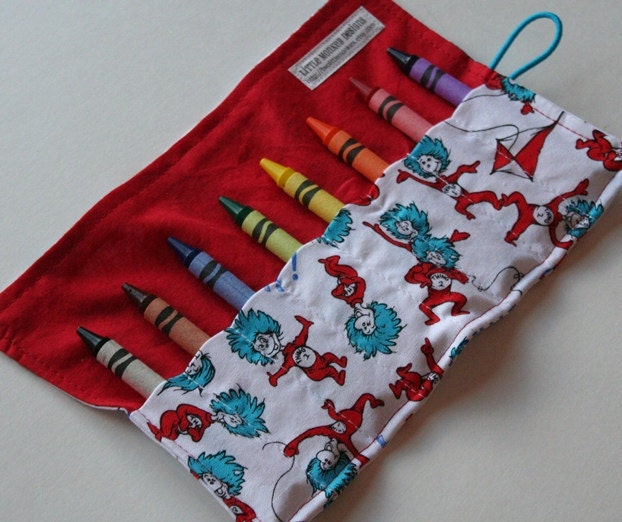 Diaper and Wipes Pod w/ Pocket and Carrying Strap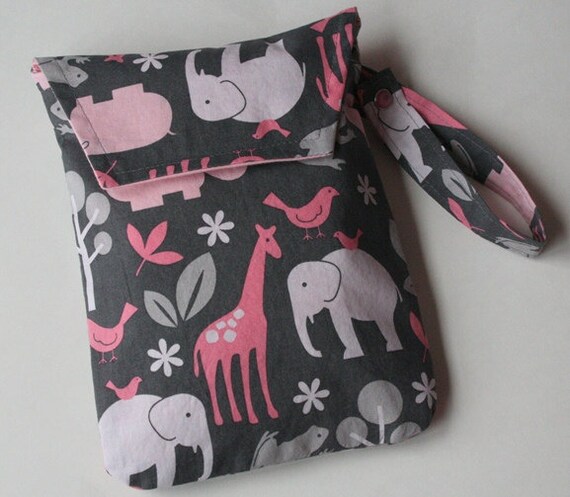 There are so many other cool things you'll find there too. Like these adorable Baby Carrier Sucking/Teething Pads I received for review.
Believe it or not, my son chews more on our carrier straps now, then when he was a baby! (He's 2, by the way) These have come in to handy! I was getting tired of having wet straps on my shoulders from him sucking and chewing on them. Now with these pads, I don't have to worry about that anymore. He can chew away all he wants, and I don't mind!
We have a babyhawk oh snap, and these work perfectly for us with that carrier. They also fit well with the ergo, beco, mei tais, and other SSC's.
Here are a couple shots of us in action!
Sasha loves our new pads too, b/c that means he doesn't get in trouble for chewing on the straps anymore... in fact, I encourage it! Go ahead, I say. That's what they're for! And as you can see, he doesn't hold back! haha
Here are some details from Andrea's shop on the pads I received...
As soon as your baby can reach the straps of your carrier they will begin to suck and chew on them. The Two Little Monkies Baby Carrier Sucking/Teething Pads will add a little style to your baby carrier and protect the straps from those little chompers to extend the life of your carrier.

This pair of sucking pads is made with an off-white cotton fabric with a green, blue, brown, orange and yellow owl pattern (Urban Owls Bermuda). They have a layer of flannel and are backed with a coordinating terry cloth fabric, giving you 2 extra layers of absorbency. There are 3 ribbon loops (tags) added to the bottom to give your baby something to play with, chew on or to hold toys or a pacifier. The tags are triple-stitched for safety and each pad is topstitched with a coordinating thread for a seamless look and to add durability.

They measure approximately 6.5 inches high and 4 inches wide when closed and attach securely on your baby carrier straps with a velcro strip. They fit all major soft structured baby carriers including the Beco, Ergo, Boba, BabyHawk Mei Tai and any other carrier with straps 4" or less. All of our sucking pads are machine washable.

CUSTOMIZE
Customize a pair of Sucking/Teething Pads by adding a second set of tags to the opposite side, make them reversible with minky or another patterned fabric on the opposite side. They can also be made in most of the fabrics shown in my shop or I can make them to match or coordinate with your baby carrier. Send me a convo to discuss what you are looking for: http://www.etsy.com/conversations/new?with_id=9679645


CARE INSTRUCTIONS:
Before washing, secure the velcro to itself. Wash on any temperature (cold is recommended) and dry low or lay flat to dry. Iron on medium heat when needed.
✿ SAFETY: Please do not leave babies and young children unattended when using my products! Some items may contain small parts which can pose a choking hazard and babies who are under 1 year should only use neck pillows with an adult present.

✿ SHOP POLICIES: For more information on my shop, products and shop policies: http://www.etsy.com/shop/twolittlemonkies/policy

You can enter to win your own set of Carrier Sucking/Teething Pads, a $12 value, by entering the Spring Fever Giveaway here...