Our next sponsor is Ronnie from Jersee Jems. Ronnie creates absolutely breathtaking, one-of-a-kind necklaces. Here's a quick bio written by Ronnie explaining the background to her shop name, and what inspired her to begin beading...
"Welcome to Jersee Jems.
I live in Tulsa Oklahoma with an East Coast accent that is how Jersee Jems name evolved. I started beading seven years ago, when I came across several family pendants & pins. If you have pendants & pins, I would love to design around them. I have developed a system to utilize pins in a necklace & still be able it use it as a pin
Gemstones, African Trade Beads & Ethic Beads are my favorites, they have inspired my design.
Please stop by often, I am adding items daily."
I have really enjoyed going through Jersee Jems and checking out all the amazing pieces. Ronnie even offers custom work! If you have a special pendant you would like created into a necklace just for you, contact her. I am drooling, and I'm sure you will be too once you see all of this marvelous work!
Here are a few of my favorites from the Jersee Jems shop...
Labradorite is one of my absolute favorite stones, so of course this necklace caught my eye right away!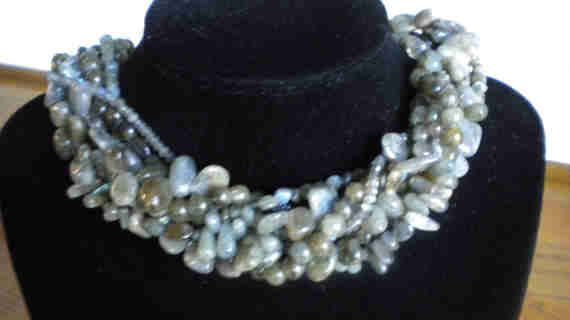 I love the pieces with these unique African Trade Beads!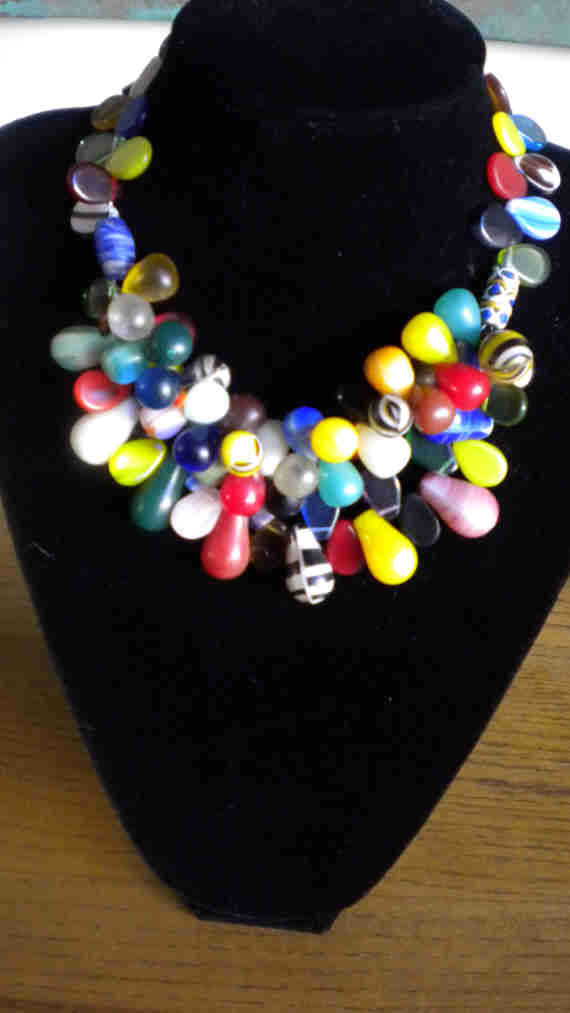 And this one made me think of my mother... her favorite stone is Tiger's Eye... and it's beautiful!!!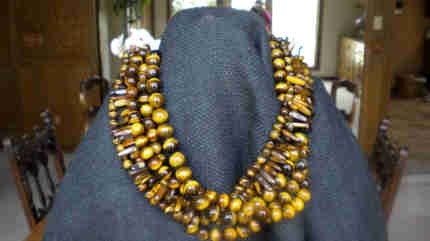 Now for the most exciting part... what can you win from Jersee Jems?!? You are going to be thrilled! Ronnie has offered up this exquisite Amber necklace, valued at $80!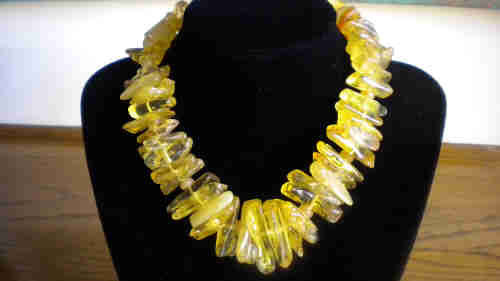 This Stunning Raw Amber Necklace with a handmade bronze clasp, this necklace measures 17 and 1/2 inches in length.
Check out the cool handmade bronze clasp!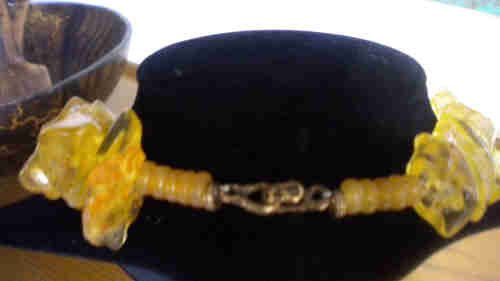 If you'd like to win this gorgeous necklace, you'll have to come back to my blog between Jan 23rd-Jan 28th and enter the easy rafflecopter form.
Would you like to get some extra entries our of the way? Go visit the Jersee Jems etsy shop...
Come back here once you've browsed around and let me know what your favorite item is, and why. Be sure to leave your comment on THIS post! Once the giveaway post goes live on the 23rd, all you'll have to do is click "done" for the extra entries.
Have fun, and good luck!
~Amanda