Alright, we're on to the next sponsor! Give a warm welcome to Christina from Kreasiku!
☆ "Kreasiku" is a word in Indonesian language means "My creation"
☆ All our Amber is genuine Baltic Amber and our Gemstones are natural unless otherwise stated.
I am so happy and excited to be able to offer you mamas some beautiful baltic amber for... YOURSELF!!!
I was given the opportunity to review this gorgeous necklace made by Christina at Kreasiku. I am so impressed and delighted with the quality of the workmanship.
Four different colors of Baltic Amber make up this necklace. Honey, dark honey/cognac, honey lemon, and butterscotch. There are also small pearls separating the Mother of Pearl dove and heart accent beads, and Blue Howlite to either side of the centerpiece. A beautiful blue chalcedony pendant with blue topaz set in 925 Sterling Silver polishes it off. It's just lovely.
The beads/stones are strung on a very durable, yet pliable metal. This means no busted strings and flying stones, while still being comfortable. There's no "stiff" feeling like you get with some metal... it rests nicely, just like it would on string, but you have the peace of mind knowing it's much more durable. I love that I will be able to enjoy this piece for many years to come... even with a toddler in tow! ha Sasha has already pulled on and inspected the necklace... he approves, as do I. Another nice feature to this necklace is the toggle clasp. These are so easy to put on and take off, but will not come undone when you don't want them too. I love where the necklace lies on my chest as well. Too often I get necklaces that are at this awkward length where they land right in my cleavage! I hate that... yeah, enough focus goes there anyway. We are not small in my family. haha Anyway, Christina's necklace was just perfect. Not too tight, but just long enough receive the focus that it deserves.
We all adorn our teething kiddos in Amber to help with teething pain, but the benefits extend far beyond aching little gums.
Amber is one of the most potent, natural substances that can rid us of most of our common ailments such as arthritis, anxiety, and chronic illness. This means a lot to me. I'll share something with you guys. I have terrible anxiety and panic attacks, and I'm thrilled to see how this help me control how I feel. :-)
You can find so many gorgeous, healing pieces in the Kreasiku shop, such as necklaces, bracelets, earrings, and more! Here are some of my favorites...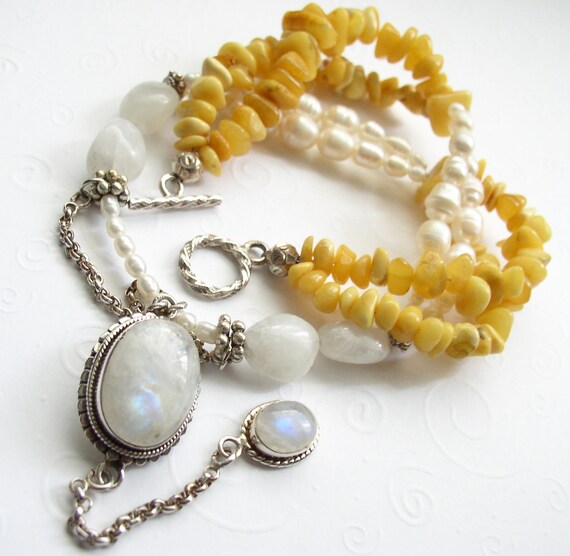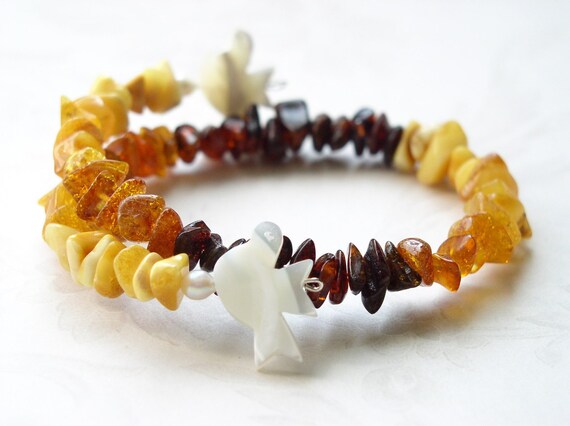 Now, I'm sure you gals are interested in what you can win for yourselves, yes? Well, Christina has offered up a stunning Baltic Amber piece for you valued at $49.95!
The Charming Natural Rich Honey Baltic Amber CLEOPATRA Necklace seen below...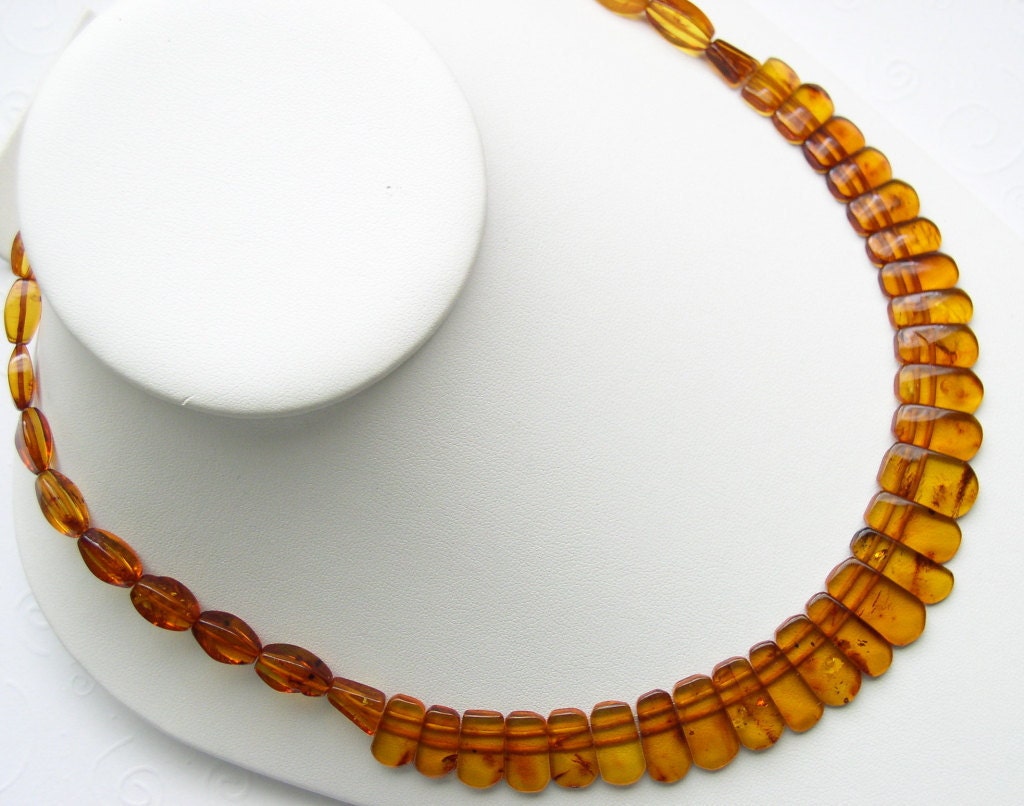 Did I not say it was stunning?!? One more time now.
Even prettier at second glance huh? I thought so too.
Here's the info from Kreasiku's store...
"Beautiful Genuine Natural Baltic Amber Necklace
Cleopatra or Victorian Style Necklace
Made of:
Four sided Barrel Rice Amber Beads & Tooth Shaped Amber Beads
Color:
Rich Honey Amber with natural inclusions
Necklace Length : 19 Inches
Charming & Casual
Perfect for your everyday or any special occasions"
Check out the other amazing, handcrafted pieces available in the Kreasiku etsy store here...
Be sure to show some support by following Christina's other sites here...