Our next sponsor is Lisa from Yurtcraft. I'm so excited to present this shop to you!
Here's a quick forward from her etsy shop..
"Welcome to yurtcraft! The place for bamboo, hemp and organic cotton one of a kind cloth pads. Perfect for your cycle, post partum, everyday or incontinence! Custom orders are always welcome!"
I don't know about you, but I LOVE organic materials, hemp and bamboo... and I'm so glad that that's all her shop offers. She's focused on the best materials possible for her products. There are lots of fun prints to choose from too! No matter what your style, you'll find something you love.
My favorite food is sushi. That may seem like a random statement... until this see this ADORABLE sushi print pad!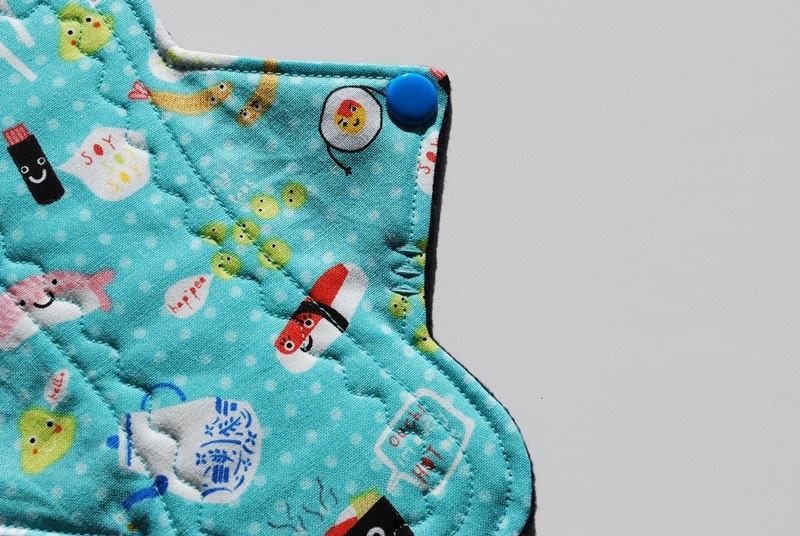 Here's a product description from her store highlighting all the cool features and materials used...
"This size is perfect for ladies who like a smaller pad. Can be used as backup for internal protection(menstrual cups or tampons) or as a light pad. Perfect for young girls and petite ladies. Also great for stress incontinence.
Top-stitching does not go through all layers, it secures the core to the top fabric. This pad has the classic yurtcraft wavy stitch on the center part and then three tiny diamonds on the right wing to let you know it's a heavy pad.
~7 by 2.5 snapped, 3" flares
~cotton
~bamboo flannel, organic bamboo/hemp(70/30) fleece and organic cotton fleece core
~Navy WindPro polyester fleece back
~polyacetal resin snaps
All fabrics are prewashed in hypoallergenic detergent prior to sewing but please wash in your own detergent before use.
Why use cloth? Honestly, it's just more comfortable and you never have to make another late night trip to the convenience store when you run out of supplies.

Here are a few more pictures of some of her other great pads in different sizes and prints...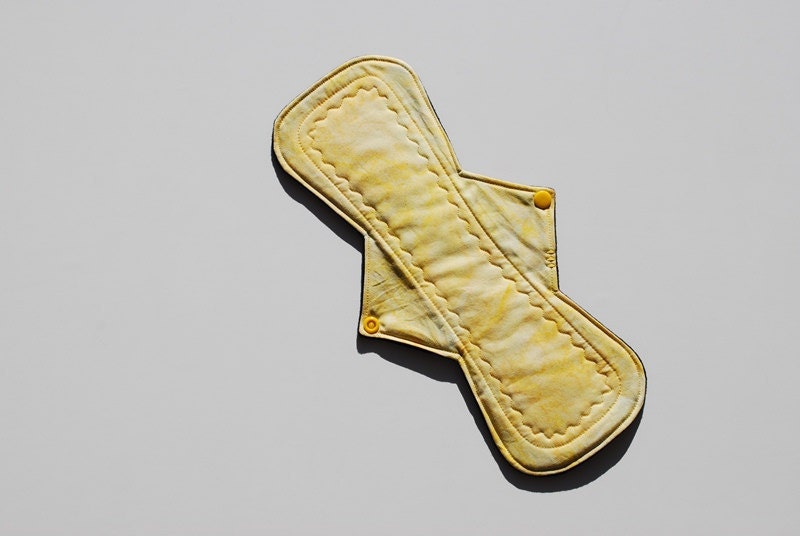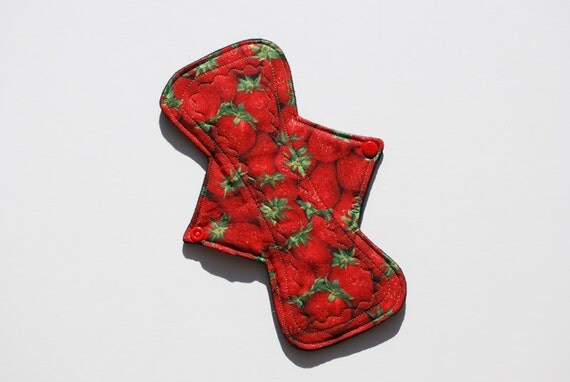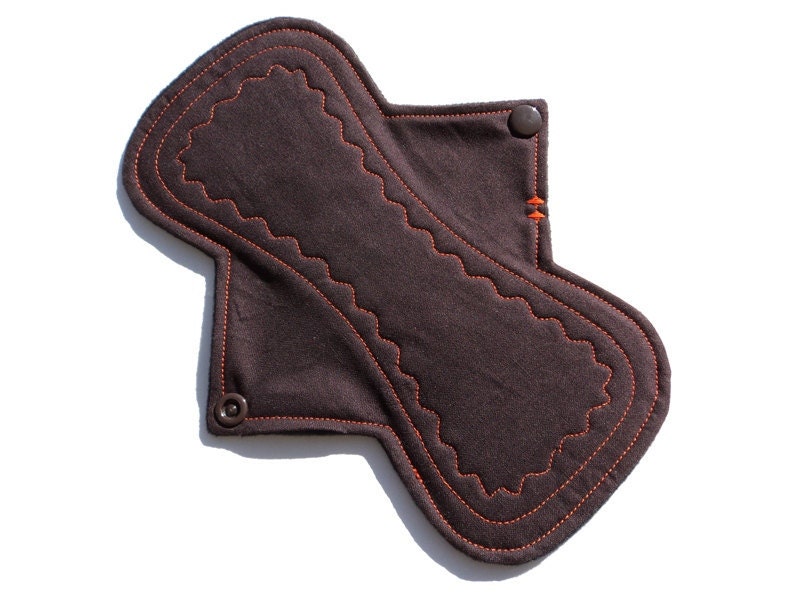 I'm sure your drooling by now, wanting a yurtcraft pad of your very own.
Well, you're in luck! Lisa has been kind enough to offer a $20 gift certificate to her etsy store for any in stock or custom made items!!! That's right! You could actually look forward to your period! What a lucky mama! Someone out there will be pampered with lovely cloth for their monthly visit from Aunt Flow. Will that mama be you? It could be if you come back here and enter the giveawy between Jan 23rd-Jan 28th!
Read more about yurtcraft pads and how to care for them here...
***For extra entries, go visit the Yurtcraft etsy store... then come back here and leave a comment letting me know which pad/liner is your absolute favorite! Then click done in the rafflecopter form on the main giveaway post! Super easy! :-)
http://www.etsy.com/shop/yurtcraft
Have fun and good luck!
~Amanda