Our next sponsor is Lois from Laxmi's Joy.
Here's a beautiful forward written by Lois about what she offers in her shop.
* "We come spinning out of nothingness, scattering stars like dust." RUMI

Welcome to LAXMI'S JOY where you can find gorgeous one-of-a-kind pendulums and jewelry, chakra stones, crystals, readings and at least one book I have written. With my jewelry and pendulums I use all genuine stones and sterling silver or vermeil beads with glass seed beads as spacers, unless otherwise noted. My materials are all stored in my healing room where they pick up those energies and transmit them to the wearer or user. Check my profile to learn more about my readings and healing work.

There are several sections to the shop,so if you are only interested in pendulums, for example, you can look at the list of shop sections on the upper left, click "pendulums" and see only those. :>]

Please, when you read about the healing properties of these stones, remember this is for educational purposes, and is not intended to replace proper care by the healer of your choice if you are ill.

Luminous Blessings to All! *
Lois offers to many gorgeous pieces in her shop. Here are several things that really caught my eye...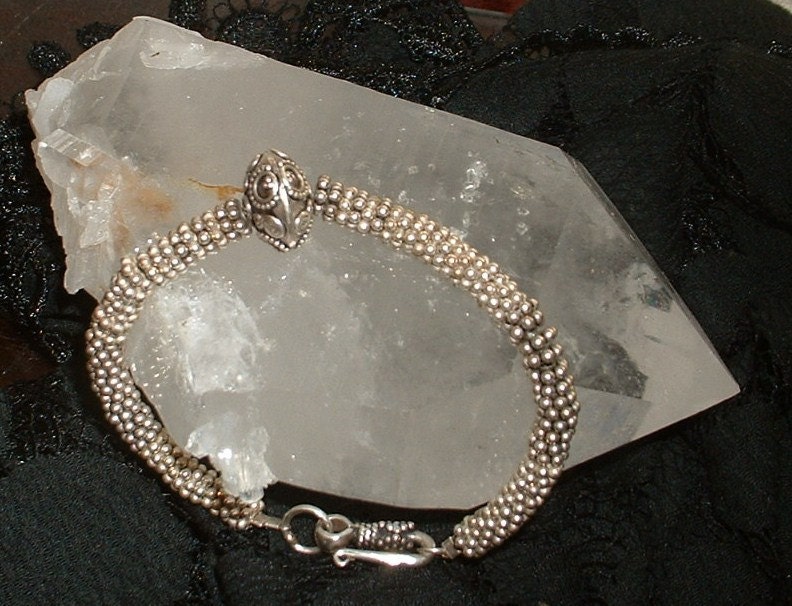 Chinese Painting Jasper and Turquoise Hishi Necklace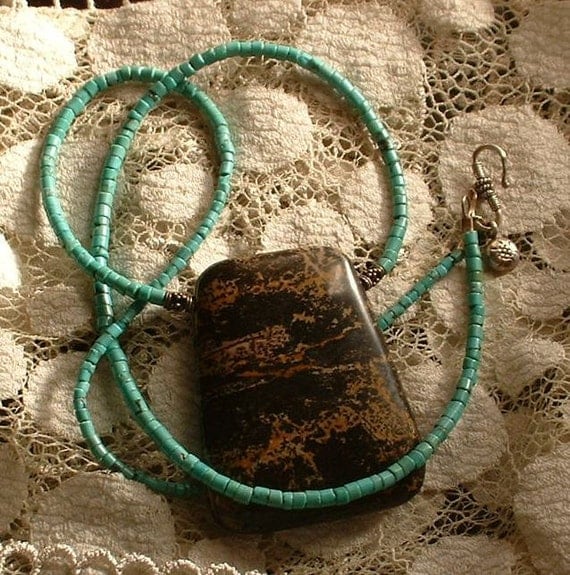 Green Garnet Necklace with Black Jade Pendant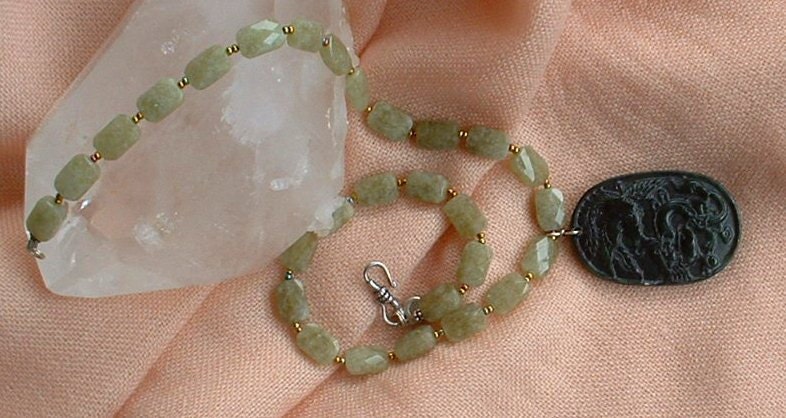 Simply Exotic Turquoise Necklace with Chrysocolla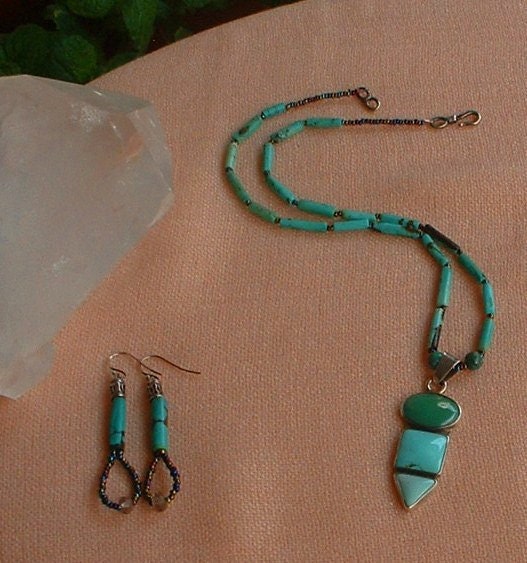 Amethyst Wand Pendulum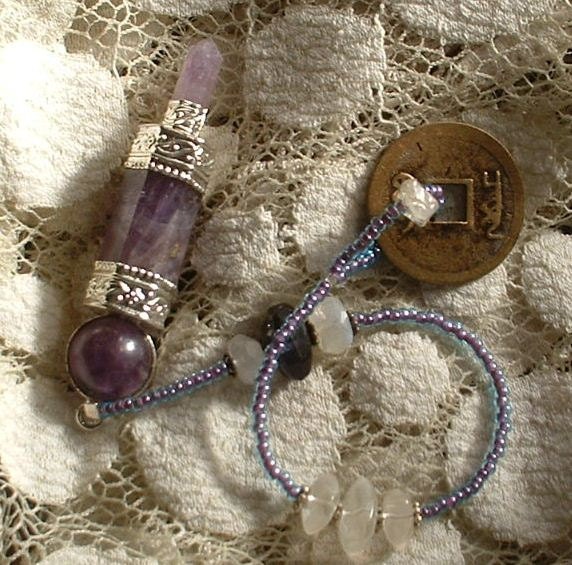 Citrine Pendulum with Heliodor (yellow Emerald)
In addition to her stunning jewelry and pendulums, you'll also find Lois offers Tarot Readings, Past Life Readings, and her new book, Akashic Records: Case Studies. She's offered up a copy of her book for the ABE3 giveaway($16.95 value)! You can read more about her book here...
http://www.etsy.com/listing/88679427/akashic-records-case-studies-of-past
You can also find out more info by visiting Hot Pink Lotus here...
http://hotpinklotus.com/default.aspx?menuitemid=175
Lois was kind enough to send me an Amber Necklace with Turquoise Accent Bead and matching Amber earrings for review. They are just lovely.
Lois's attention to detail is great too. Even at the clasp of the necklace she's accented the pretty hook closure with clear crystal-like beads(see 1st pic above).
The earrings dangle from Sterling Silver, so safe for sensitive ears like mine! Yay!!! They hang at a great length too. Not too short, not too long.
If you love the set above, there's a similar one available in the Laxmi's Joy etsy shop here...
http://www.etsy.com/listing/91022564/amber-necklace-with-turquoise-accent
http://www.etsy.com/shop/LaxmisJoy
Have fun and good luck!
~Amanda