Who's ready for the next Sponsor Spotlight?!? I think you mamas are going to be very excited about this one! If I have any male viewers, you may not "get" this post, but trust me, the special lady in your life would love to receive this! Lindsay, over at Naturally Hip, creates the cutest, softest cloth menstrual pads.
Lindsay has been kind enough to donate the cute panty liner seen below($7.00value). That means one of you lucky mamas will get to win it!!!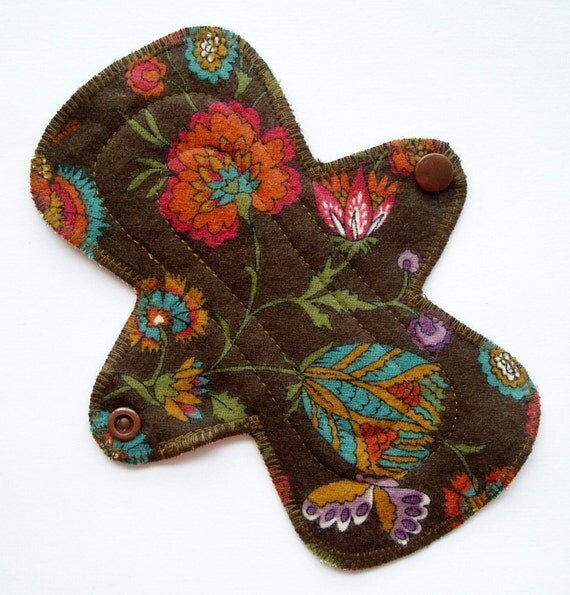 This is a 7" flared panty liner with wings. It has an easy and secure snap closure to be sure it stays in place. It's made with brown floral flannel on top (body side) and mottled green flannel on the back (underwear side). I really love the contoured stitching on the top (body side)... I'm sure that really encourages moisture to be soaked into the middle of the liner, away from the edges, so you stay nice and dry with no leaks.
Here's some info from the Naturally Hip store...
"Perfect for light days, cup backup, and as an every day liner!

It has a built-in procare waterproof barrier and wings with poly-resin snaps. The approximate size is 7"L x 2.5"W middle x 3.5" ends when snapped (L18cm x W6.5cm middle x 9cm ends).

Materials:
- Top layer of 100% cotton flannel
- 2-layer flannel inner core
- Procare waterproof barrier
- Flannel bottom layer (tag side)
- Wings with polyacetal resin snaps

Care:
Machine wash & dry. Detailed care instructions are included."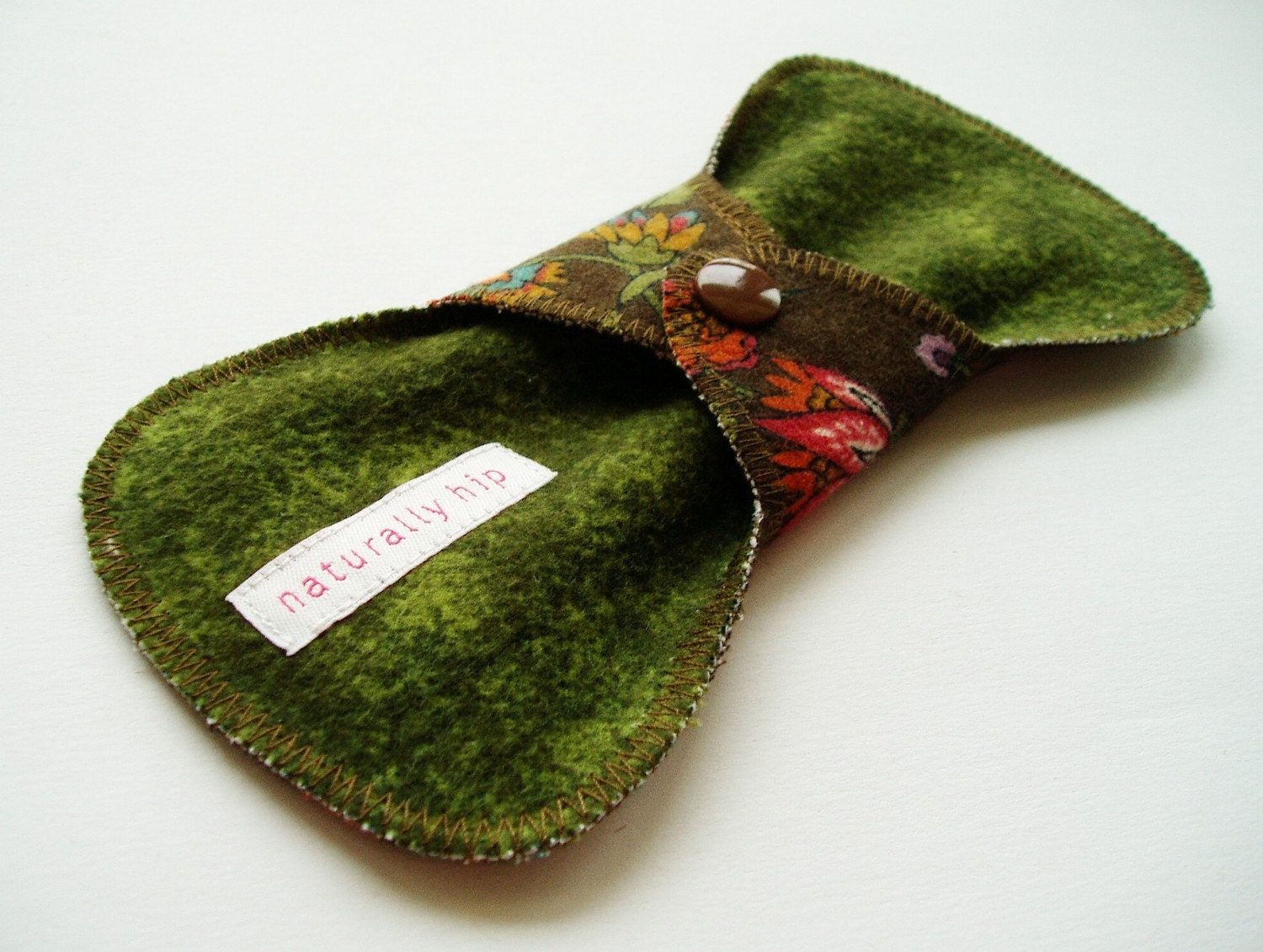 I use a diva cup, and I absolutely LOVE it!!! However, I still like to have backup. Cloth panty liners like this one are SO soft and comfy to wear. There's no bunching and scrunching like you get with disposable pads and panty liners. PLUS, no chemicals against your sensitive lady parts! Cutting those chemicals out of your cycle and using cloth pads has been shown to reduce PMS symptoms, and even shorten your period! Get rid of those crummy cramps and crazy mood swings! Another benefit? Saving your wallet!
The average women goes through about $150 - $200 worth of menstrual products a year! Wow! And check this out, the average woman tosses between 10,000 and 15,000 tampons, pads, and applicators in her lifetime. That's a LOT! Cloth pads can be reused for around 3-6 years, or even longer if you care for them properly.
If you haven't made the switch, trust me, you'll never go back! A lot of you cloth diaper your little ones... so why not choose cloth for yourself too? The benefits speak for themselves.
Now, if you're not a diva cup mama, and you have a heavier flow, you'd be looking for more than just a liner, correct? Well, Naturally Hip has lots of sizes/styles/absorbances to choose from... Use only thongs? You'll find thong liners there... Searching for only organic materials? You guessed it, they have those options as well! Check some of her other products below...
17" Heavy Flow Pad (great for postpartum and light incontinence too!)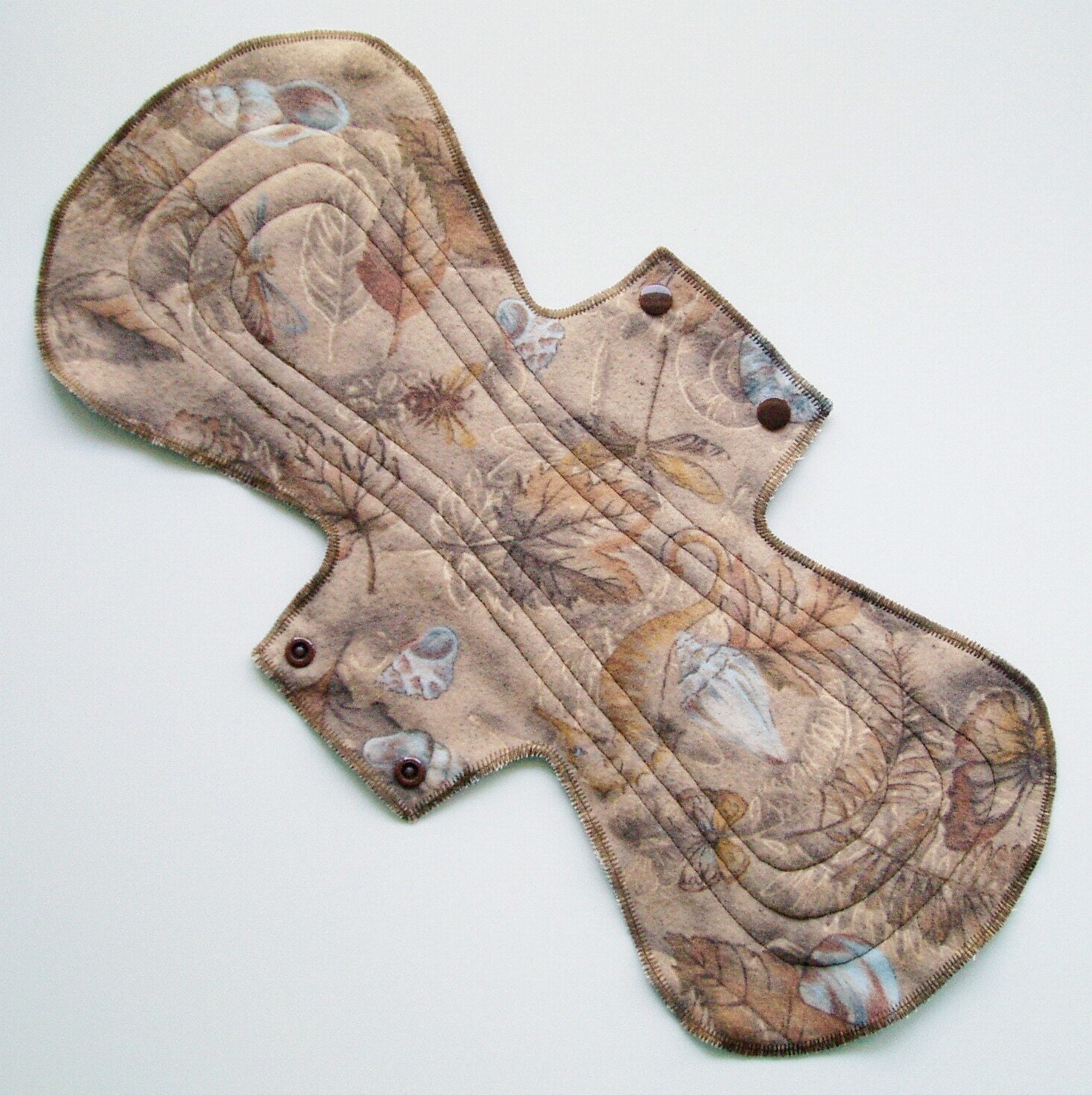 One of my favorites... this pretty 9.5" ORGANIC hemp fleece normal absorbency pad...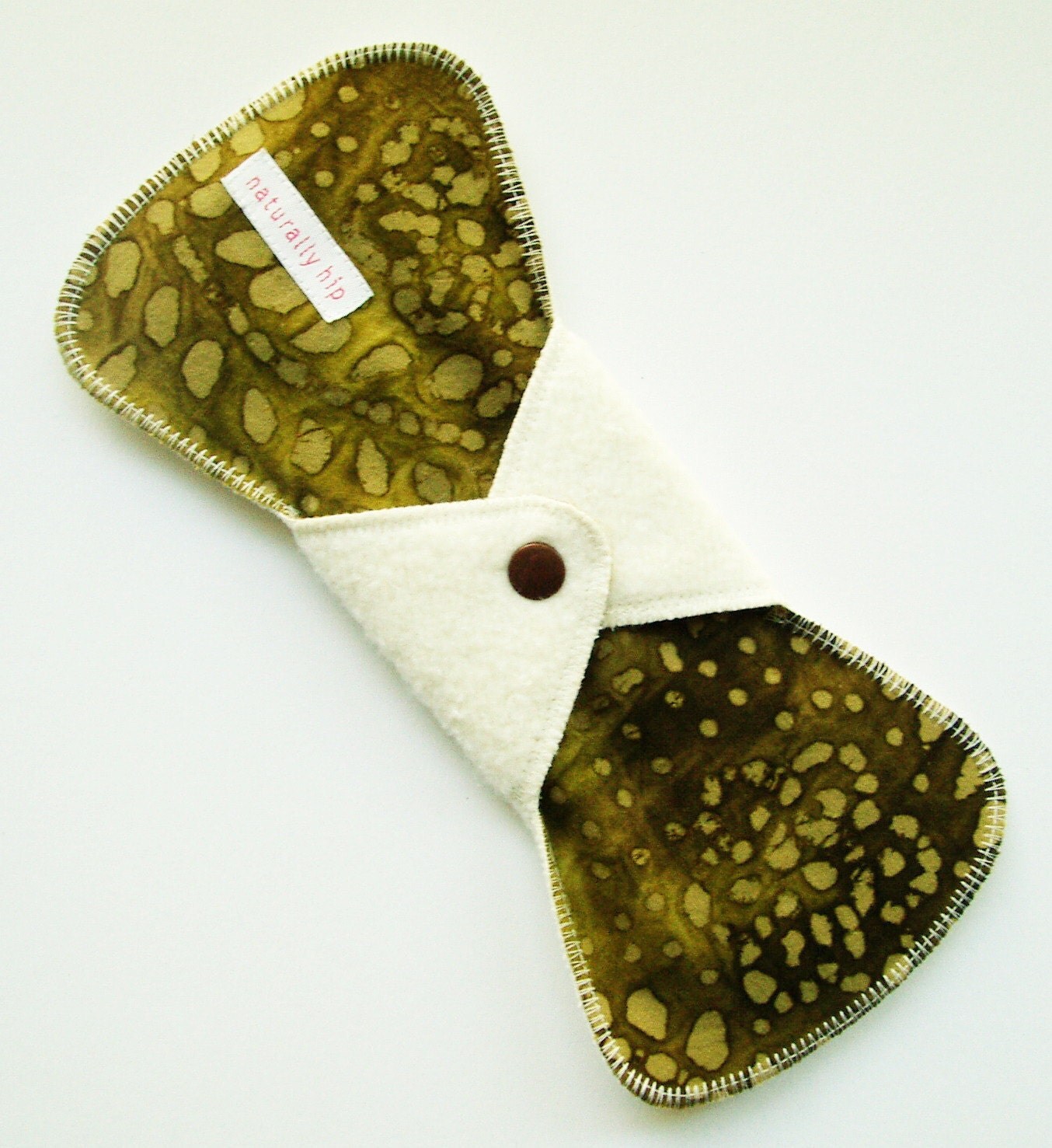 You can purchase pads/liners and find all the details on the above pads and more in the Naturally Hip etsy shop here...
Or on her website here...
Also, be sure to "like" her facebook page here...
You can earn extra entries now by visiting the Naturally Hip etsy store, and letting me know which product is your favorite. Please leave your comment on THIS blog post. Go ahead and get this done now, all you'll have to do is click "done" when you're entering the giveaway.
If you want to win the adorable Naturally Hip panty liner, featured at the top of this post, come back during ABE3 from Jan 23rd-Jan 28th, and enter the easy rafflecopter form!
~Amanda